Co-founder and director of strategy of online booking platform Airbnb, Nathan Blecharczyk has just outlined some key strategic changes planned for roll out in 2018. He was speaking at a session reserved for industry professionals at ITB Berlin, the world's leading travel trade show and industry think tank.
Further developing the Superhost concept, which today identifies the 400,000 top hosts around the world, there will soon be Airbnb Superguests. They will get benefits such as discounts or the option to book an Airbnb property at the last minute. The aim is to reward loyal members of the platform and to highlight the best of Airbnb.
There will also be a new way of categorizing properties beyond the current "Entire place", "Private room" or "Shared room" home types which are now seen as too general. The objective is that those searching for homes will be able to clearly pre-define what they are looking for rather than have to fight through a long list of possible accommodation choices.
Another change, that has already been rolled out and will be further expanded is Airbnb plus or "verified quality accommodation".
While the technical algorithm no doubt remains an essential element of the platform, it looks like Airbnb plans to continue to place the emphasis on making the most of the relationships between guests and hosts.
Airbnb has previously said that is all about community and relationships and using technology for the purpose of bringing people together. These changes are consistent with that and are a way of renewing the brand promise. A combination of the technology and the personality of Airbnb and its hosts.
With Booking and Expedia increasingly targeting short-term holiday homes and apartments, Airbnb will need to work hard to fulfil its brand promise to both property owners and guests if it is going to keep the competition at bay. It will need to ensure that the special Airbnb relationship that currently differentiates it from the others continues to deliver results.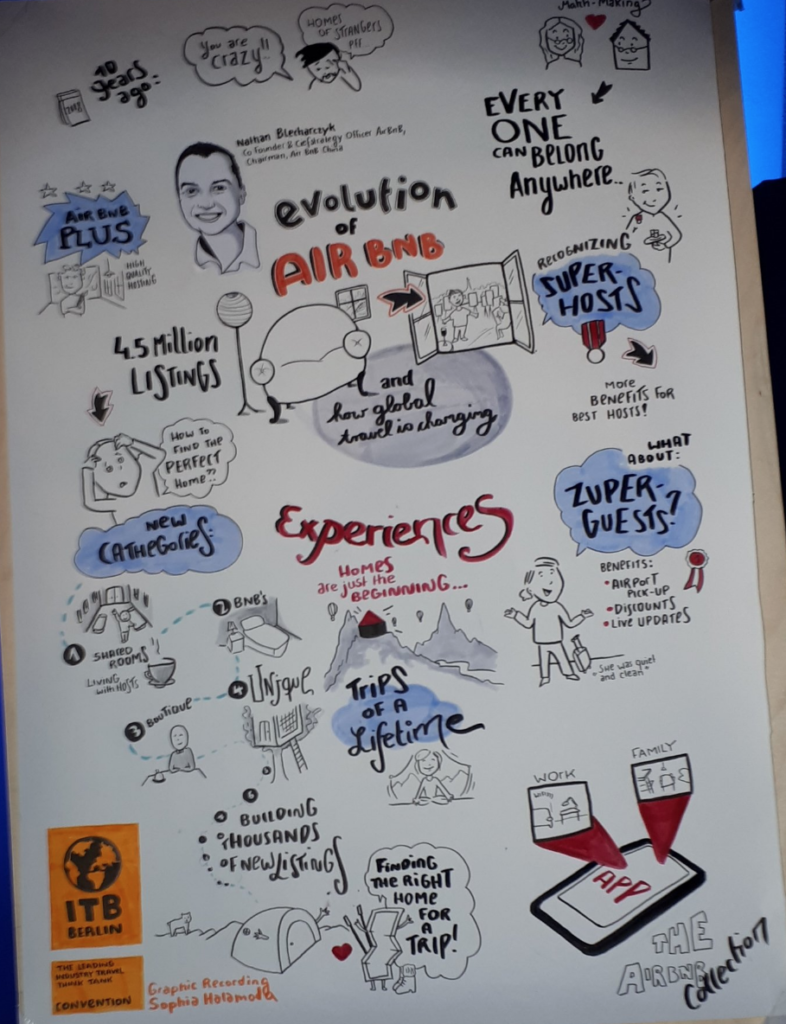 Firstpoint designs and delivers multi-faceted destination and international development projects and creates campaigns that engage and drive actions. We are already working with travel destinations and organizations who understand the issues related to a responsible development of tourism.
For further information on the ITB sessions please go to https://www.itb-berlin.de/en/
Read more about the Airbnb brand here:
http://fortune.com/airbnb-travel-mission-brand/