Firstpoint is an international strategic marketing and public relations agency with bases in Europe and Australia.
Firstpoint is led by experienced marketing and communications professionals who have worked with a variety of companies and sectors including major international corporations and local companies and organizations.
Why we are different
We're big on experience but small on budgets and wasting precious time
We have the experience of a major agency so know what questions to ask you to get a deep understanding of your problems and challenges. You'll get our full and undivided attention – we are small and reactive.
And we know how to get you value for money. Always looking for the most effective solutions, we give priority to "earned media" (press coverage, social media) rather than "paid media" (advertisements).
Passionate
We have a passion for people, products and places and the stories that connect and inspire them. By understanding what can work for your business, we can produce more relevant, interesting and appealing content for your customers.
International
Today, you need to get your message across in English to a variety of audiences around the world. And you may need to manage a variety of languages and cultures. We will get you thinking international and help you develop an understanding of how to adapt your messages and media.
Forthright
You'll get honesty from us. We'll tell you what we think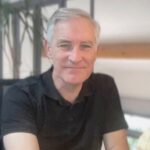 Robin Young
Partner
Robin Young is a marketing and communications professional with a truly international perspective. He is at his best in a multi-cultural environment working with diverse people from a variety of cultures.
From product marketing to advertising, customer service to social media, brand development to public relations, Robin works with business and industry leaders, politicians and skilled technicians to create messages and concepts to support structured and effective communications strategies.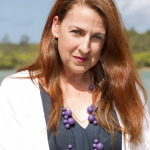 Judi Lalor
Founder
Judi Lalor is a hands on marketer and publicist who develops strategies, brands, concepts and ideas for destinations, events, businesses and government in regional, metro and international arenas.
A passionate communicator, brand builder and destination marketer, her career covers all areas of the marketing mix from public relations, media, issues management, promotions, special events, advertising, consumer research, brand development and positioning.