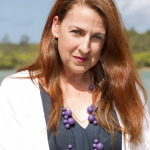 Judi Lalor is a hands on marketer and publicist who develops strategies, brands, concepts and ideas for destinations, events, businesses and government in regional, metro and international arenas.
A passionate communicator, brand builder and destination marketer, her career covers all areas of the marketing mix from public relations, media, issues management, promotions, special events, advertising, consumer research, brand development and positioning.
Founding Firstpoint in 2007, was the realisation of a long-held ambition to work with the right partners, to create that intangible blend of experience, know-how, cred and talent.
Jude's work spans industries such as tourism, transport, international development, sustainability, events and media. Working in marketing and communications at a senior level for both government and the private sector has given her a broad experience base and an appreciation of both client and business, public and social perspectives. This unique blend allows her to identify and develop strategic selling points, messages and concepts, but more importantly, how to deliver them.
Her previous roles have included Director of Frontier Advertising; General Manager Marketing for Connex; Director of Marketing Strategy at Annells Tourism Consulting; and Communications Manager for the Victorian State Public Transport Corporation.
She has lead marketing teams to secure international bids; developed and launched new brands in volatile and competitive marketplaces; provided strategic advice to both destinations and organisations, such as Northern Highlands Provinces Vietnam, global development organisation SNV in both Vietnam and Indonesia, Tourism Noosa, Melbourne Zoo Properties, International Mining for Development Centre, Sunshine Coast Destination, wineries, restaurants and local government. Her media and event experience has included strategy, media liaison, spokesperson and advisor to Government Ministers, CEO's, event organizers and business leaders. She manages the global media and communications for the World Solar Challenge (2011 and 2013).
She provides marketing advice, strategic and account direction to businesses, tourism operators and retail precincts and with her transport background was an appointed member of the Sunshine Coast Light Rail project team in 2012/13. Judi was the Marketing and Advertising Account Director to Tourism Noosa for five years and in 2013 she collaborated with them again to develop their tourism biosphere brand strategy before being appointed to the Tourism Noosa Board in 2013.
Throughout her career Jude has developed close relationships with events, tourism, transport and government organisations and businesses both large and small. She has managed events, sponsorship, media and promotions on their behalf. She has been a key-note speaker at business and tourism events and has lectured in media and communications at both Melbourne and Monash Universities.